Hoi hoi!
Nieuwe week, nieuw Thema!
Deze week het Thema "Number of Years"
Dat is de naam van een te gekke stempelset met cijfers. en ik ga jullie deze week trakteren op een aantal verschillende manieren waarop je de set kunt gebruiken.
De set ziet er zo uit, en er zijn ook bijpassende framelits te koop. In een bundle koop je de set voordeliger, omdat je dan 15% korting krijgt.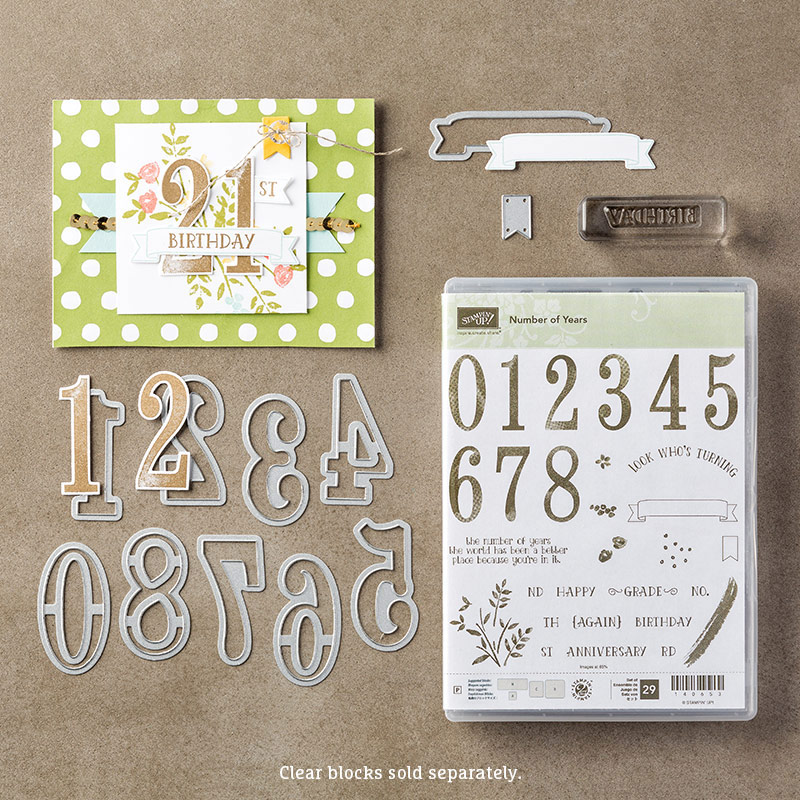 Voor het kaartje van vandaag heb ik gebruik gemaakt van de sketch van
Freshly Made Sketches
. Ik vond het een uitdaging om deze set met deze sketch te gebruiken en ik denk dat het gelukt is.
Al heb ik maar heel weinig stempeltjes gebruikt van de set.
Met de "streep" uit de set heb ik met drie kleuren inkt een paar keer gestempeld.
In bijpassende kleuren heb ik bloemetjes bevestigd. Nog een tekst erbij en het kaartje was klaar. Lekker CAS (Clean And Simple)
De gebruikte kleuren zijn:
Mint Macaron
Lost Lagoon
Island Indigo
De tekst heb ik met zwart gestempeld.
Tot morgen, dan ben ik er met een nieuw kaartje!